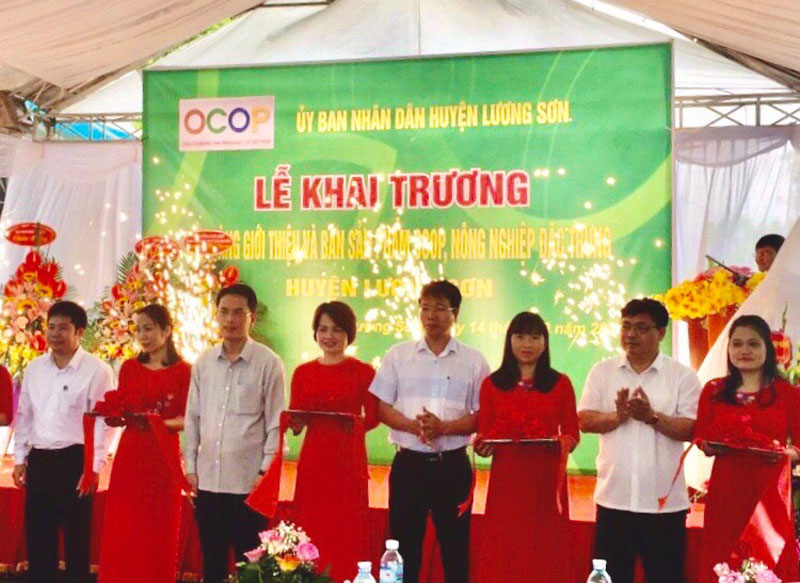 (HBO) – The People's Committee of Luong Son District, Hoa Binh Province, on October 14 officially launched a store for promoting and distributing the district's signature farm produces and "One Commune, One Product" (OCOP) products at the central market.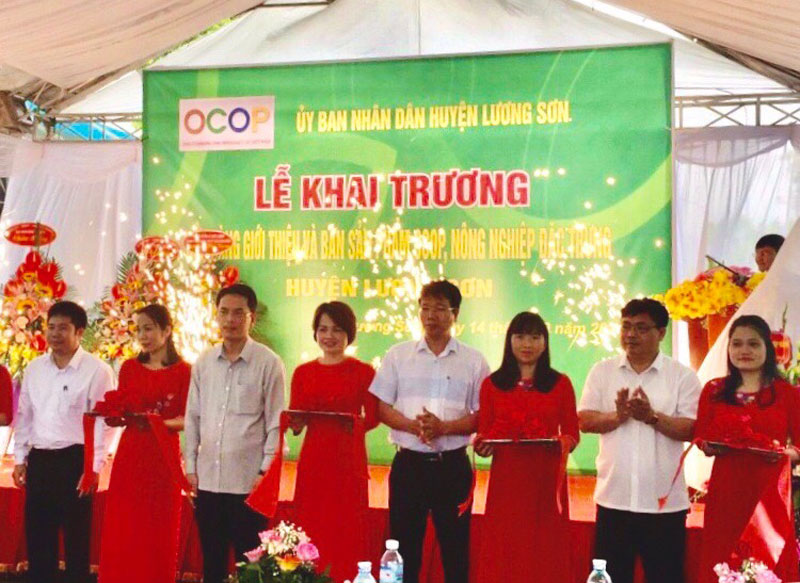 Ribbon cut to inaugurate a store of Luong Son district's signature farm produces and OCOP products.
The district is now home to more than 27.4 hectares of organic and 30 hectares of safe vegetables. The local area under citrus fruit trees tops 2,000 hectares. It also raises more than 8,000 cows and 1.3 million fouls.
Luong Son's agricultural products are favoured by domestic customers as they are produced under food safety standards, or organic production, or Vietnam Good Agricultural Practices (VietGAP).\
The opening of the store is expected to provide buyers with a place of high-quality farm produces with clear origins and at affordable prices. It also aims to help the district expand the market and pave the way for more investment in hi-tech agriculture.
The store sells a total of over 20 product items, including OCOP products such as Dien pomelo grown in Tan Thanh, Thuan Phat chicken, Viba banana, Luong Son goat, Hung Tien egg, My Tan guava, and Lam Son honey./.