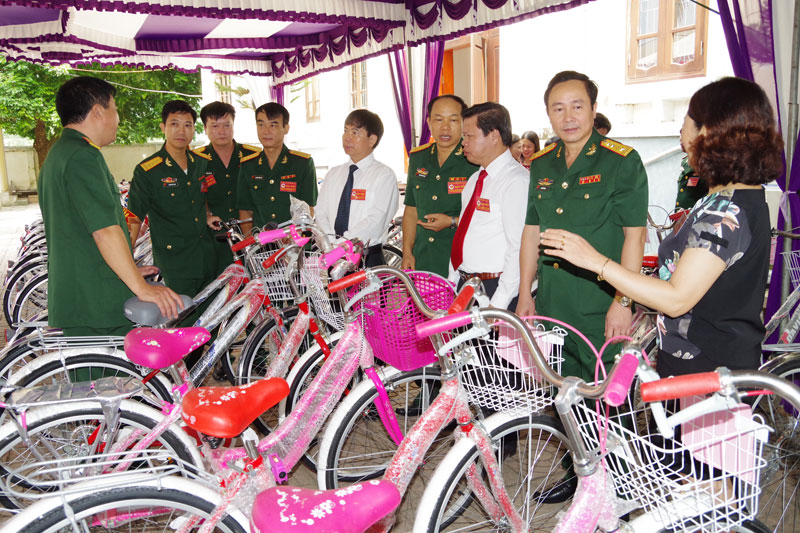 (HBO) – Lac Thuy district's armed forces have presented over 3,000 bicycles, hundreds of fans, and study tools like caculators and school bags to disadvantaged children under the "Accompanying students" programme. Particularly, 200 students have got monthly allowances of 300,000 VND (12.95 USD) each.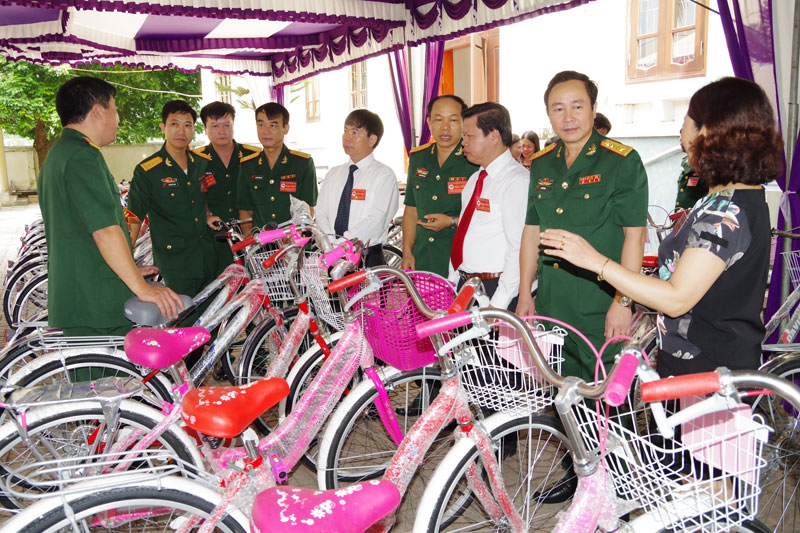 Lac Thuy district's armed forces and authorities present bicycles to impoverished students.
The programme is among the six models developed by the local armed forces to realise the Politburo's Directive No.05 and the Central Military Commission's Standing Board's Directive No.87 on promoting the studying and following President Ho Chi Minh's idea, morality and style. This is also an outstanding "good mass mobilisation" model of the district and province.
The model has been carried out since 2015, and has received wide support. As for the 2020-2021 school year, the district's Military High Command presented 220 bicycles and many study tools worth nearly 300 million VND for disadvantaged students. Of the total bikes, 73 were presented by the district's armed forces and local military units, 13 by the district's Fatherland Front and Party organisations, 75 by enterprises, clubs and associations, and 59 by six locals.
The bikes and presents have helped students overcome difficulties to go to school.
Under the model, which was initiated by the provincial Military High Command, officers of the local armed forces will donate part of their salary and allowances to buy bicycles, study tools and desks for students with difficult circumstances. It also received enthusiastic response from local businesses, benefactors, and local authorities.
Along with the model, the local armed forces have effectively carried out many programmes on new style rural areas building, poverty reduction, and cultural villages building, which have been welcomed by local officials and people./.