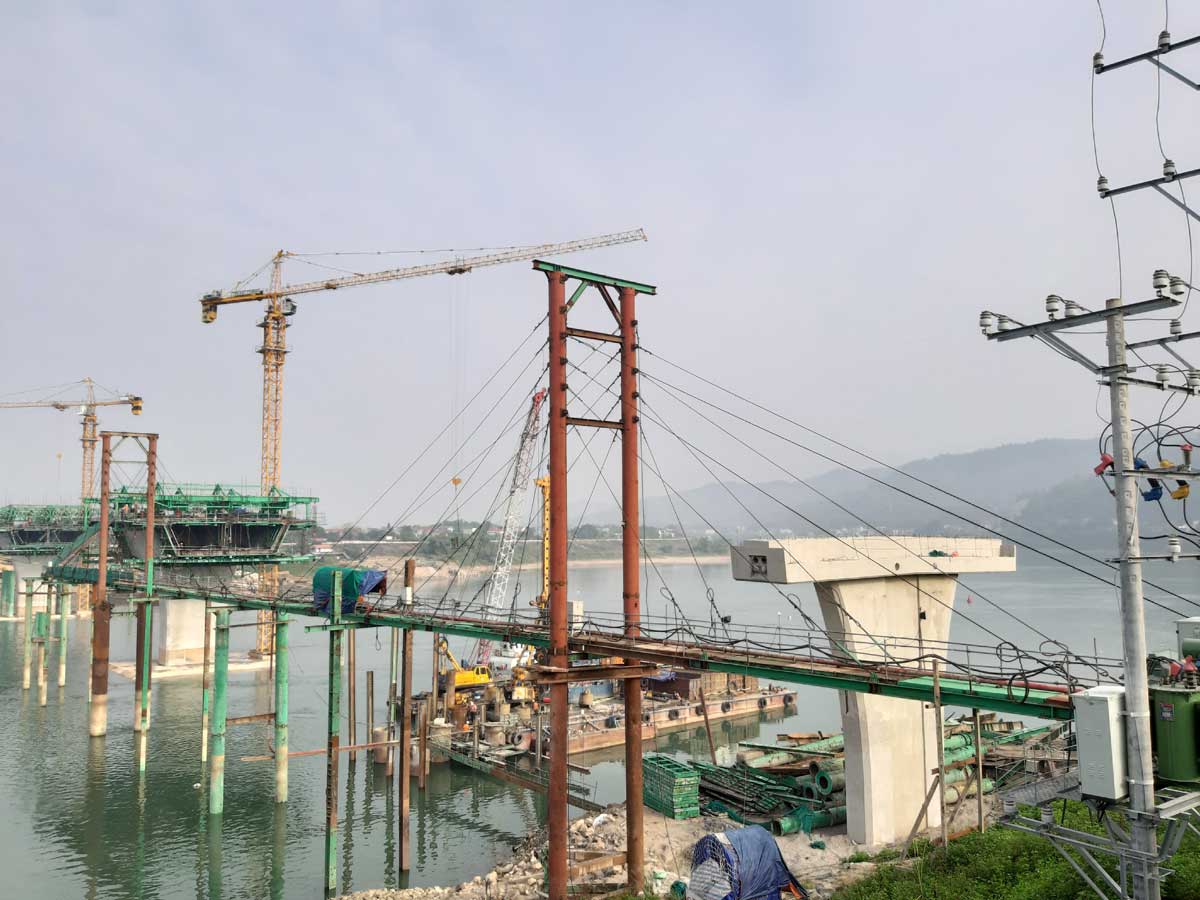 (HBO) - One of the highlights of the year 2020 was the successful organisation of the Party Congresses at all levels and the 17th provincial Party Congress for the 2020-2025 tenure, meeting requirements of the Politburo's Decree No.35-CT/TW. Elected personnel earned over 80 percent of votes and even 100 percent. The Congress's documents are closely based on local reality, demonstrating the will and aspiration of the provincial Party Organisation. All Party units also set revolutionary and feasible goals and measures.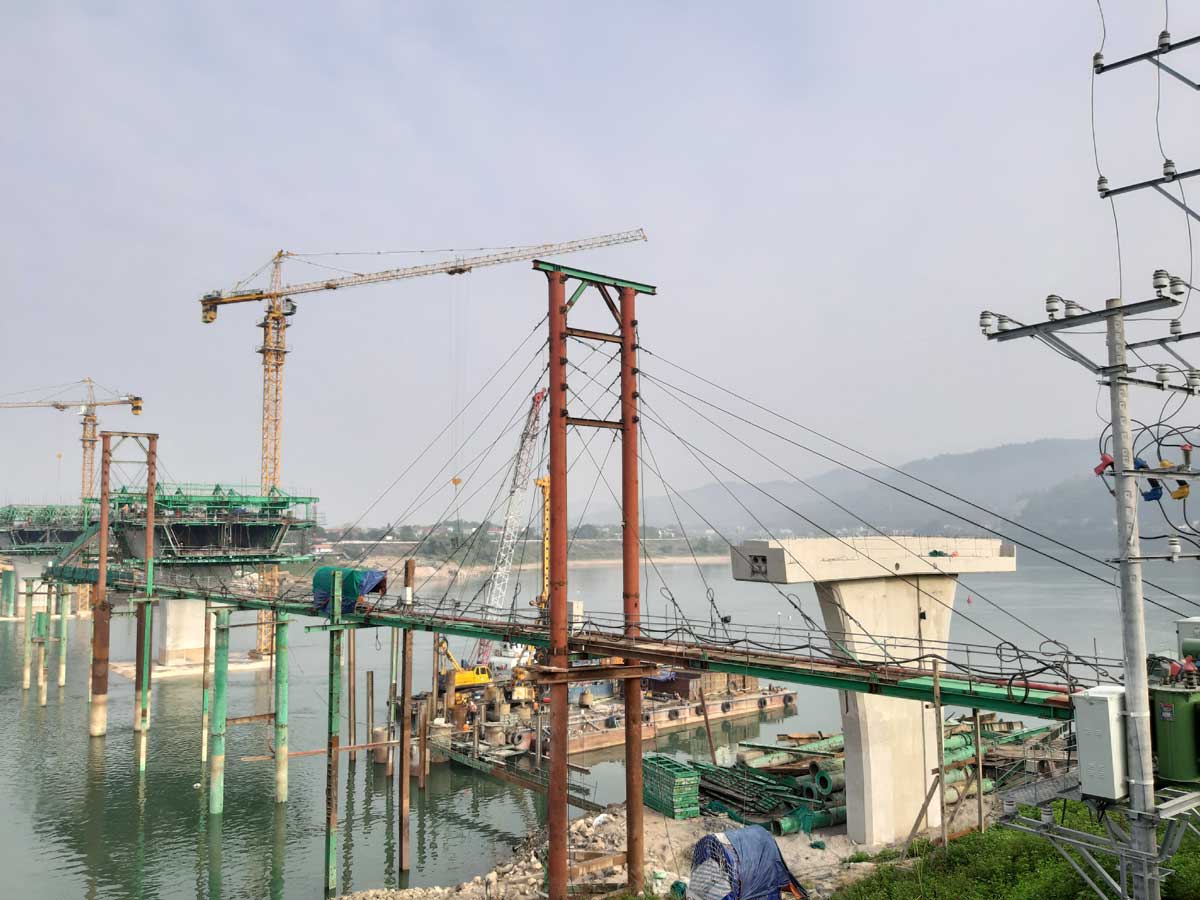 The northern mountainous province of Hoa Binh gave priority to allocating capital to key projects and works, thus promoting trade and services. Photo: Hoa Binh 2 bridge project tin Hoa Binh city is under construction.
The quality of Party committees and authorities' directions keep improving, which is associated with responsibility of leaders and fulfillment of targets to evaluate Party organisations, cadres, agencies and units. Amid the COVID-19 pandemic, there were encouraging socio-economic achievements. Agricultural production maintained a fair growth with agro-forestry-fisheries value estimated at 11.5 trillion VND, up 6 percent. Four more communes met criteria for new rural development, raising the total number of new-style rural communes to 58, or 44.27 percent. The province had additional 44 certified products, bringing the number of One Commune, One Product (OCOP) products to 75.
Thanks to support measures, businesses gradually stabilised their operations, contributing to pushing the province's export value to over 1 billion USD, up 31.72 percent year-on-year and fueling socio-economic development. Urbanisation is expected to reach 28.69 percent later this year, surpassing the goal set in the provincial Party Committee's Resolution.
The province also focused on directing administrative reform, improving investment environment, addressing bottlenecks in site clearance, improving the efficient use of on-budget and off-budget resources, prioritising the allocation of capital for key projects and works, thus facilitating trade, services and progress of important works such as Road 435, Hoa Binh 2 bridge, the road connecting National Highway 6 with Chi Lang road in Hoa Binh city, and another linking Ho Chi Minh Road with National Highway 12B. In particular, the Chairman of the provincial People's Committee agreed to develop a set of competitiveness indicators and a plan reviewing businesses' satisfaction about business environment in the city, districts, departments and agencies. A number of major groups continued surveying and proposing major investment projects in the fields of ecological urban development, tourism and services.
Additionally, policies to ensure social welfare have been carried out effectively. People's lives improved with the rate of poor households down 2.8 percent to 8.56 percent. The rate of health insurance participants reached 95.12 percent. The teaching and learning quality also improved while traditional cultural values of local ethnic groups were preserved. The political security and social safety and order were stable, creating favourable conditions for socio-economic development.
Such results laid a favorable foundation for the province to continue performing socio-economic development tasks for 2021. The provincial Party Committee focused on directing departments, agencies, localities and units to realize resolutions and action programmes towards higher targets with high determination, and grasp opportunities to make breakthroughs for coming years, towards the goal of developing a local economy up to the country's average by 2025./.