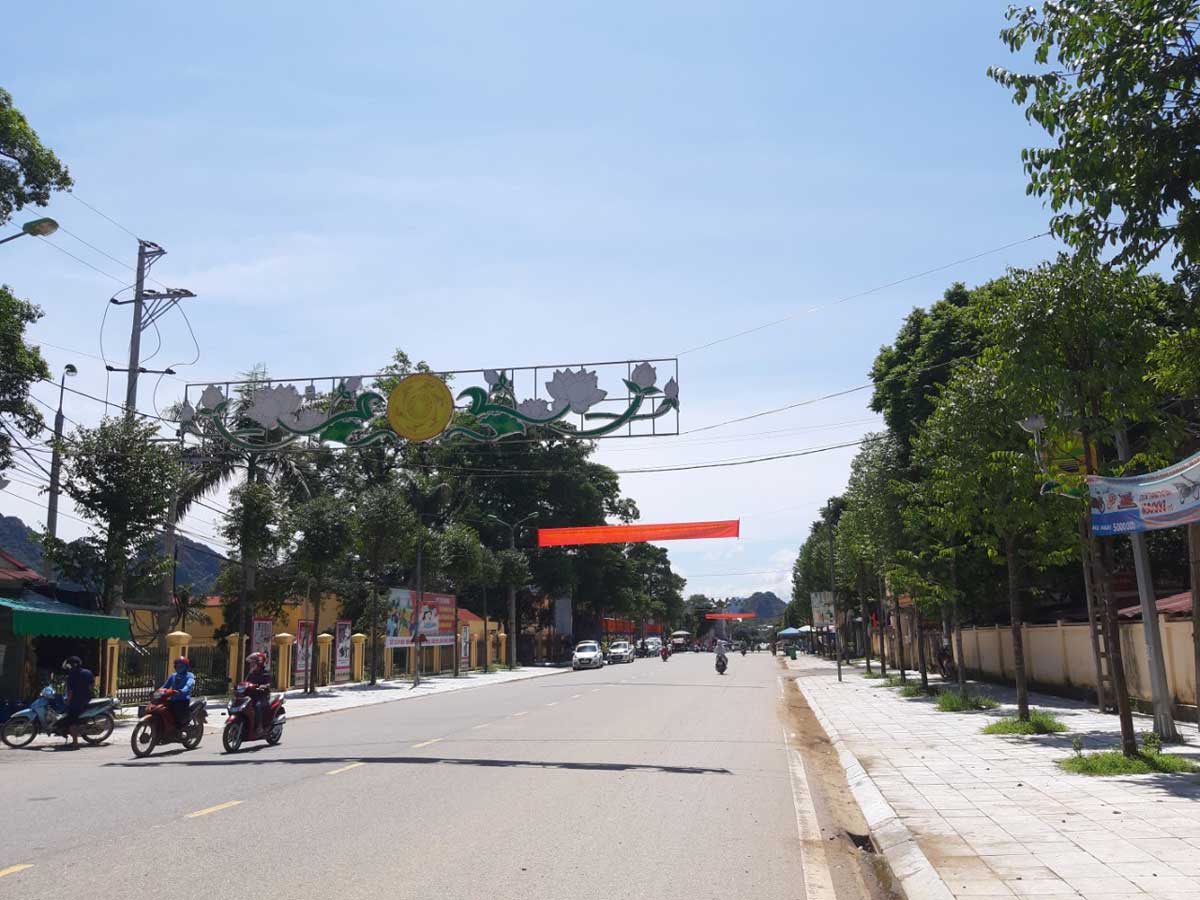 (HBO) - The land of Muong Dong has changed its mindset with creative and suitable models to turn over a new leaf day by day. Chairman of the district People's Committee Bui Van Diep said Kim Boi has strived to meet and surpass 14 out of 16 key targets set by the 22nd Party Congress of the district. Last year, the district fulfilled and surpassed 17 out of 20 targets. Several goals were exceeded such as the output of food crops with seeds reaching 49,803 tonnes, up 4.9 percent annually, afforestation up 31 percent, new jobs up 7 percent.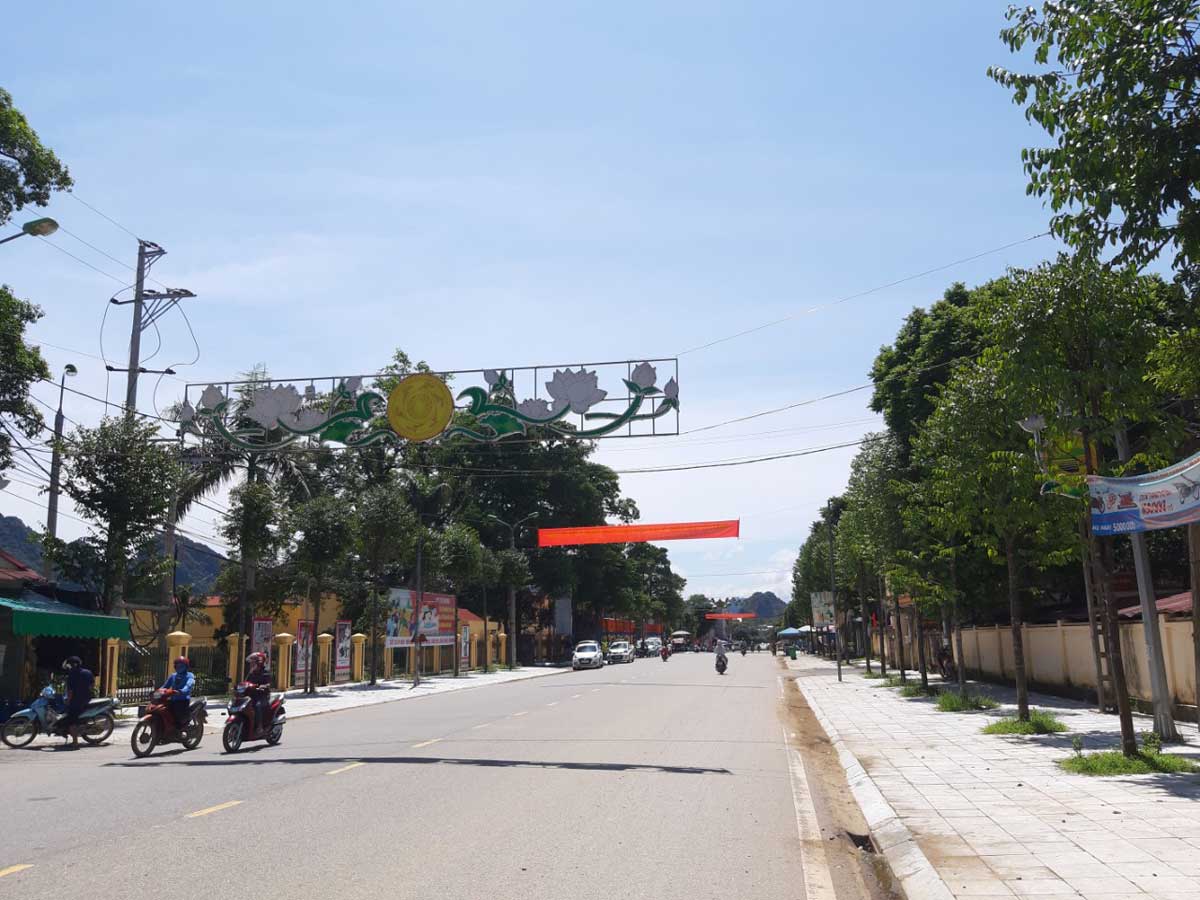 Infrastructure in Bo town, Kim Boi district, is given a new facelift.
Important results were seen in new-style rural area development. Following the merger, three communes met criteria for new-style rural areas, each met 15 criteria on average while not any commune achieved below 10 criteria. Five communes met national criteria for health care, marking a 150 percent rise.
Positive progress was seen in socio-cultural affairs with people's lives improved. Policies ensuring social welfare were carried out in a synchronous, democratic and transparent manner, thus bringing practical results. The district still took the lead in arranging administrative units in combination with restructuring personnel for the new Party tenure, from 28 units down to 17 communes and towns with stable and efficient operations. The district initially formed production areas suitable with ecological conditions of each area such as seed crop production area with 100ha per crop in Du Sang, Vinh Dong, Xuan Thuy and Hop Tien communes. There are 1,400ha of citrus trees in communes of Tu Son, Hung Son, Kim Lap, Vinh Tien and My Hoa. Longan cultivation areas are mostly in Xuan Thuy commune with an area of ​​nearly 300 ha. The potential of tourism development is being awakened. The images and trademark of Kim Boi tourism are becoming attractive to investors.
The Party Organisation of Kim Boi district is carrying out activities to implement the Resolution of the 23rd Party Congress of the district for the 2020-2025 tenure, which focuses on tourism and agriculture development, and eyes per capita income at 60 million VND (2,600 USD) and budget collection at 120 billion VND.
It also strives to bring urbanisation rate to 25 percent, cut poverty rate to 3.5 percent, and have 10 communes recognised as new-style rural areas.
The district is working with relevant agencies to build plans and push ahead administrative reform. It will create the best conditions for businesses and investors in the fields of tourism, services and agriculture; as well as mobilise resources for infrastructure investment, especially in key transportation routes in an effort to capitalise on tourism potential.
The district also will devise high quality tourism products in tandem with conserving landscapes and cultural values.
In addition, it will focus on developing typical farm produce in line with building new-style rural areas, thereby improving local people's lives. The Party Organisation and people of Kim Boi district are determined to take action and translate the Party's resolution into reality, demonstrating a new pace of life in Muong Dong./.