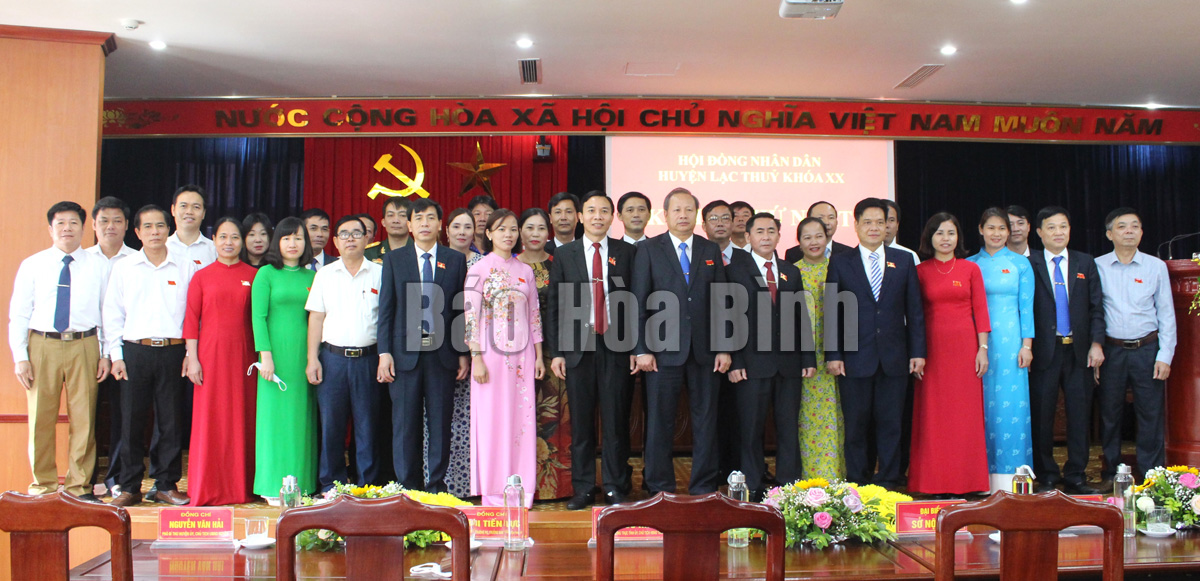 (HBO) - Lac Thuy district enjoyed impressive economic achievements in the first half of 2021 thanks to its efforts to carry out measures to address difficulties and overcome challenges. In the period, production value increased significantly, the dual targets of pandemic prevention and control and economic development were realised, infrastructure structure was upgraded, and rural areas were given a facelift.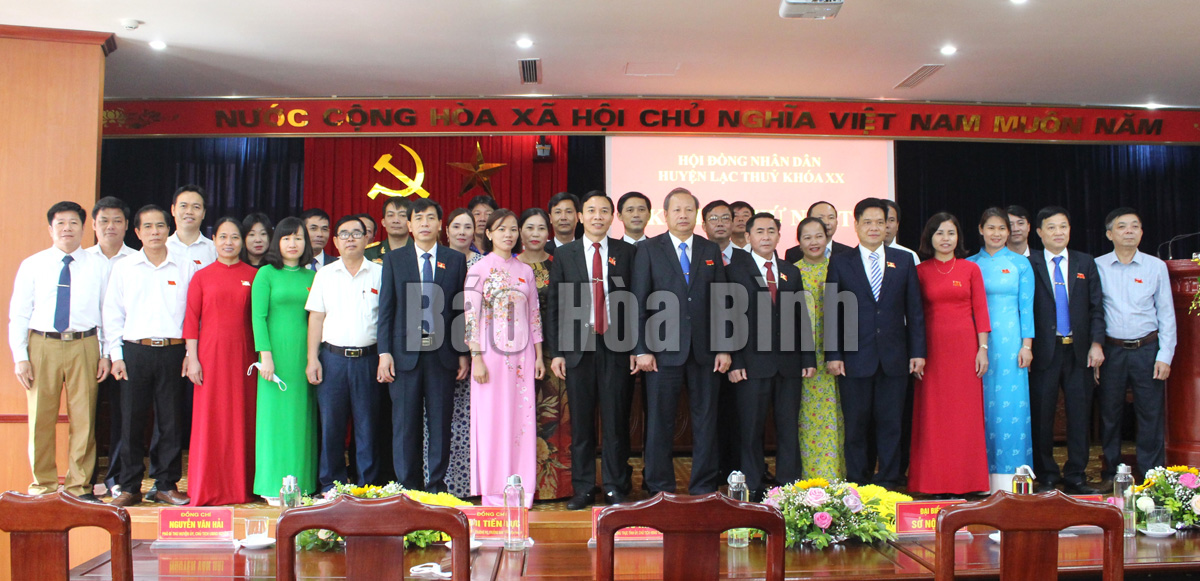 In the first six months of this year, Lac Thuy district consolidated the entire leadership apparatus and completed the appointment of key positions. Photo: Delegates of the district People's Council at the 20th council's first session.
According to the district People's Committee, thanks to the application of practical and concerted measures, the district's communes and townships completed the agricultural, forestry and fishery production plan for the first half of the year with a total production value of about 897.5 billion VND (nearly 39 million USD), equal to 58.7 percent of the yearly plan and 135.3 percent of that of the same period last year. In terms of cultivation, the total annual cultivation area was about 4,658 ha, equivalent to 110.3 percent compared to that of the same period last year. The area of crops with high economic values such as custard apple, tea and citrus continues to be ensured, helping to form commodity production areas as planned.
Regarding forestry, afforestation during January-June achieved 83 percent of the yearly plan, and the forest coverage rate reached 46 percent. The district continues replicating new effective husbandry models, boosting the farm economy, and effectively operating the irrigation system to ensure irrigation for production and meet locals' daily needs.
To overcome challenges, industrial production and handicraft facilities and the business community in the district are paying attention to technological innovation to improve productivity and product quality, and supporting workers to address difficulties. During the period, the district's total production value reached over 3.17 trillion VND, equal to 50.8 percent of the yearly plan and 134.6 percent of that of the same period last year. The remarkable results in the economic field help the district collected nearly 95 billion VND for the state budget, equivalent to 279.3 percent of that of the same period last year.
Furthermore, the district has synchronously implemented measures to for stable socio-cultural development, ensure social welfare and people's health, and maintain defence security, social order and safety. All have formed the driving force to help the district develop sustainably in the coming time and strive to complete the socio-economic development tasks in 2021.