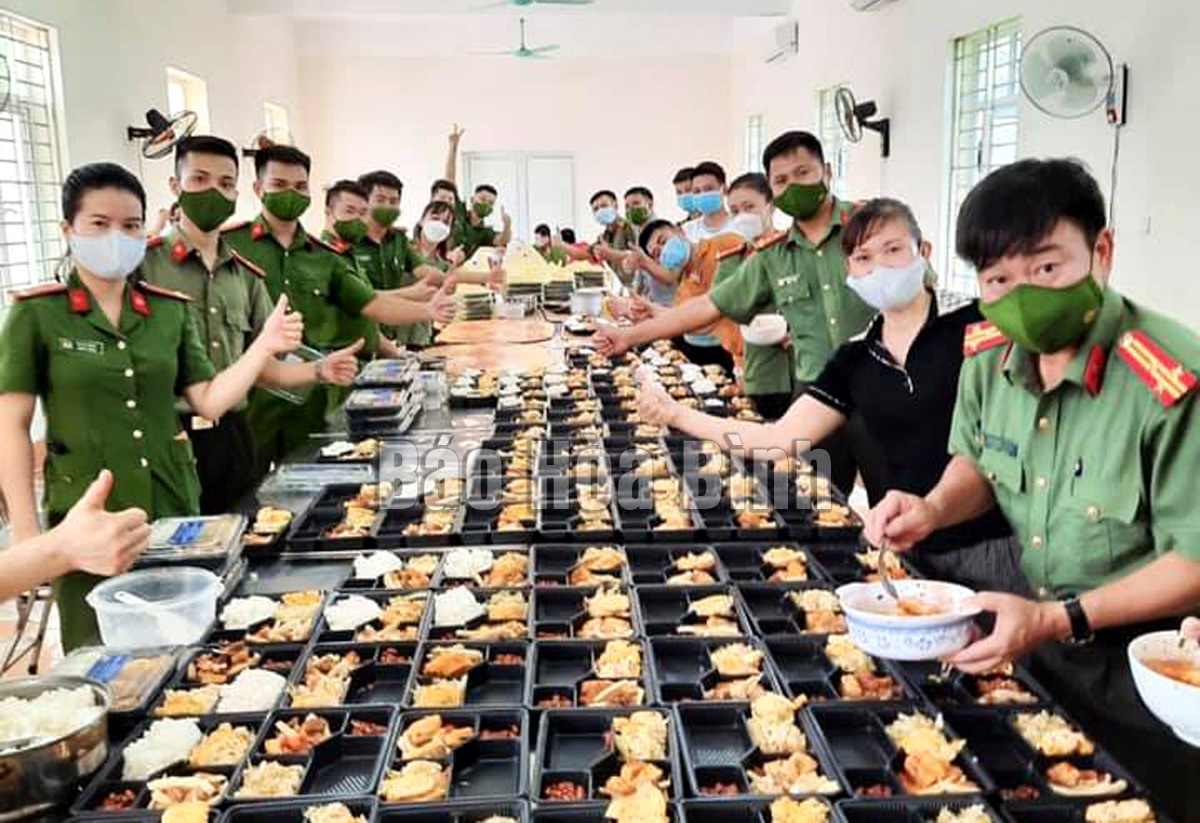 (HBO) - Recent achievements and results by the provincial police units originated from prioritizing mass mobilization as an essential part as well as the foundation for building the movement "All people safeguard Fatherland security".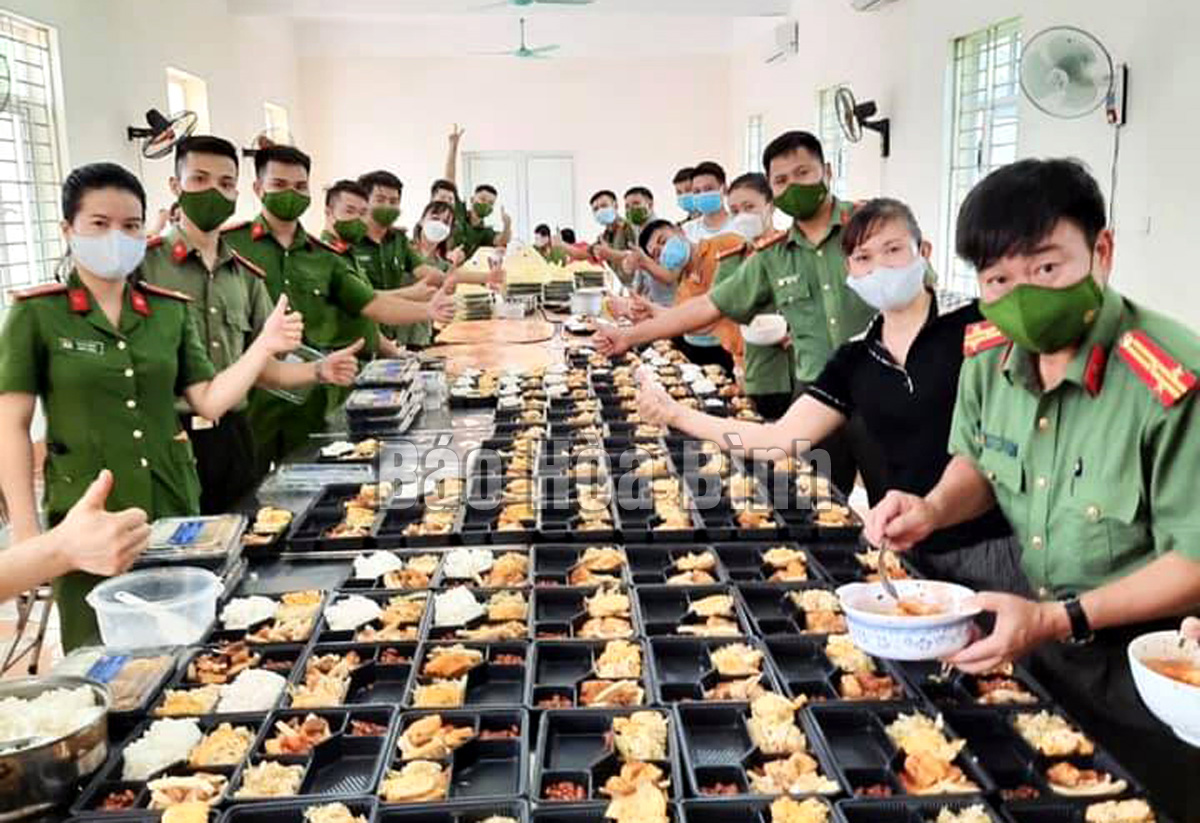 Participating in COVID-19 prevention and combat efforts, officers of Tan Lac Police delivered 250 free meals to the people and cadres on duty at medical isolating facilities.
In 2021, the police forces advised local party, administrative authorities and No.09 steering committees to hold 1,483 armed forces-civilian-administrative conferences, propaganda events, launching ceremonies, exchanges, meetings, stage performances, contests, dialogues…to disseminate the campaign to 24,599 cadres and people (100% of plan), coordinating in organizing 573 propaganda events with 193,663 participants, 8 mobile propaganda sessions, distributing 4,000 leaflets, with thousands of loudspeaker bulletins, maintaining hundreds of news and reports in social media platforms (Zalo, Facebook). The authorities also coordinated with Department of Culture, Sports and Tourism, Department of Information and Communication, Provincial Broadcaster, Hoa Binh Newspaper and other relevant socio-political organizations in information campaigns with 1,200 articles about crime, social evils, COVID-19 prevention and combat, activities in "All people safeguard Fatherland security" movement, mass mobilization…on mass media and social media. The police forces also promoted education and information campaigns among people about the hostile forces' malignant designs of fostering internal "self-evolution" and "self-transformation"; mobilized people's participation in COVID-19 prevention and anti-crime campaigns, fighting against drugs, advocating traffic and fire safety…
There have been remarkable transformations in the movement to build residential neighbourhoods, communes, organizations, businesses, and schools to qualify for the title of "Safety in security and public order". In 2021, the province authorities issued certifications for 105/129 communes, 12/12 urban wards, 8/10 townships, 348/379 agencies, 179/187 enterprises, 463/473 schools. 115/129 communes qualified for criteria of "security, public order and peace maintenance" in the National Standards Catalogue for new-style rural area building (89.1%, an increase of 5.2% higher than in 2020)./.