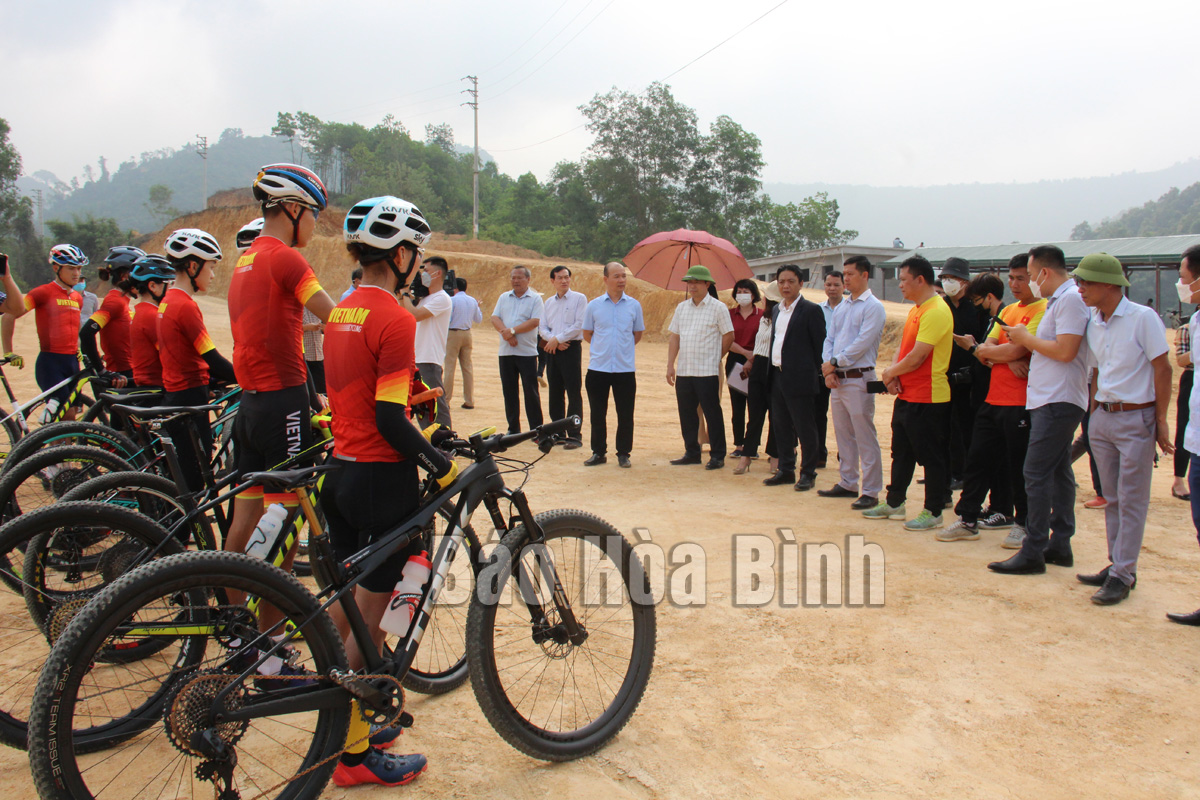 (HBO) - Deputy Minister of Culture, Sports and Tourism Hoang Dao Cuong has led a delegation to Hoa Binh to inspect venues serving cycling events of the 31st Southeast Asian Games (SEA Games) in the province.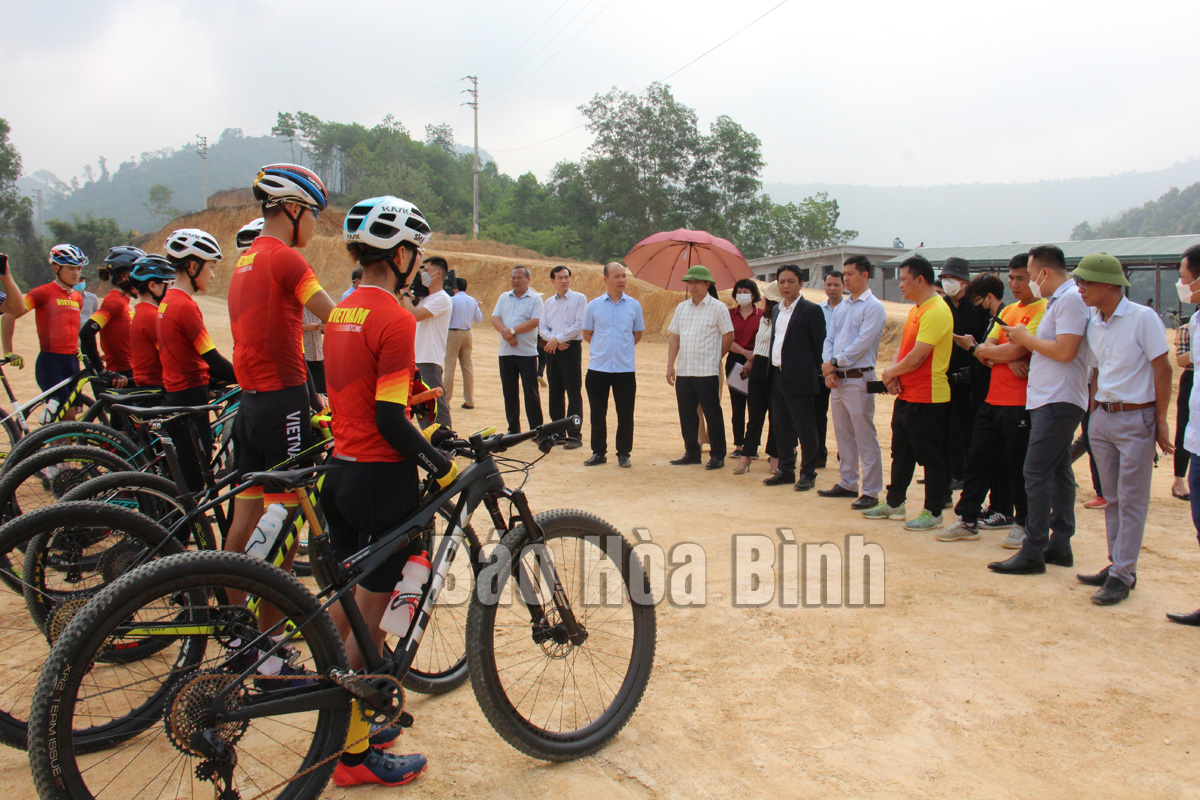 Photo: Deputy Minister of Culture, Sports and Tourism Hoang Dao Cuong, Standing Vice Chairman of the provincial People's Committee Nguyen Van Toan and the working delegation inspect the bicycle tracks and talk with Vietnamese cyclists.
During the trip, the delegation inspected racetracks for the mountain biking and road cycling events of SEA Games 31.
Speaking at the working session between the delegation and local authorities, Vice Chairman of theprovincialPeople's Committee Nguyen Van Toan said aSEA Games organising board and four sub-committees had been established to oversee the preparations for the hosting of the sporting events, adding that the preparations have been almost completed.
Toan urged construction units to speed up the progress in order complete the remaining items in the next week.
He also suggested technical units of the Ministry of Culture, Sports and Tourism, the VietnamSports Administration and the Vietnam Cycling Federation coordinate with construction units and investors to conduct inspections in order to ensure safety in all racetracks.
The locality will pay special heed to enhancing communication activities to promote the image of tourism and people of Hoa Binh to domestic and foreign visitors, he said.
While appreciating the province's preparations for the events, Cuong asked the provincial administration to promptly finish the preparations and infrastructurefacilities to ensure that they meet the professional requirements.
He also asked the local authorities to coordinate with the VietnamSports Administrationto build a detailed plan and scenario of the opening ceremony for the events.
The official expressed his hope that after SEA Games 31, Hoa Binh will attract more exploration activities and sports tournaments.
Hoa Binh will host the mountainbikingfrom May 14-17 and the road cycling from May 19-22, with the participation of about 400 athletes and officials./.