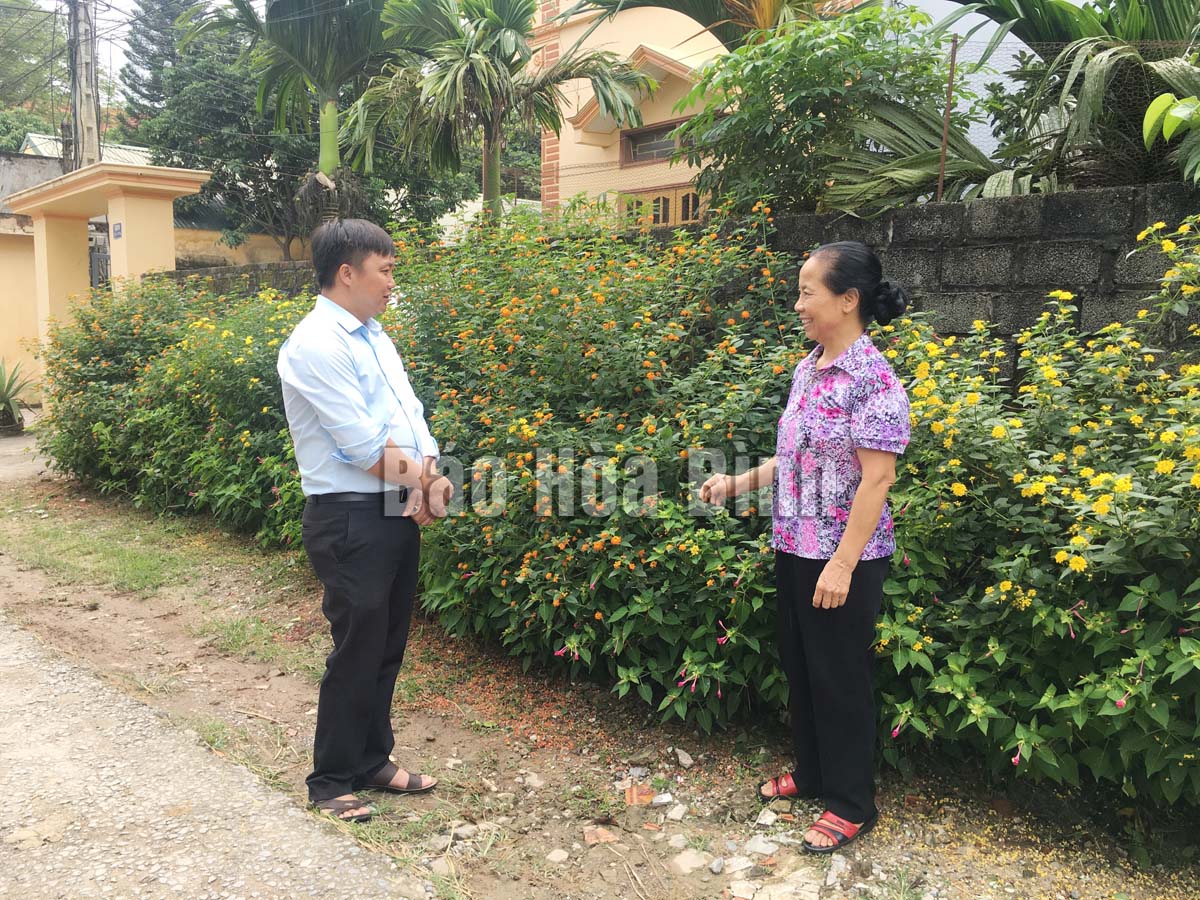 (HBO) - Studying and following President Ho Chi Minh (Uncle Ho)'s example, every day, Do Thi Nhung, the head of the Women's Union in Ward 6, Man Duc town of Tan Lac district, is always diligent and responsible in every word and job.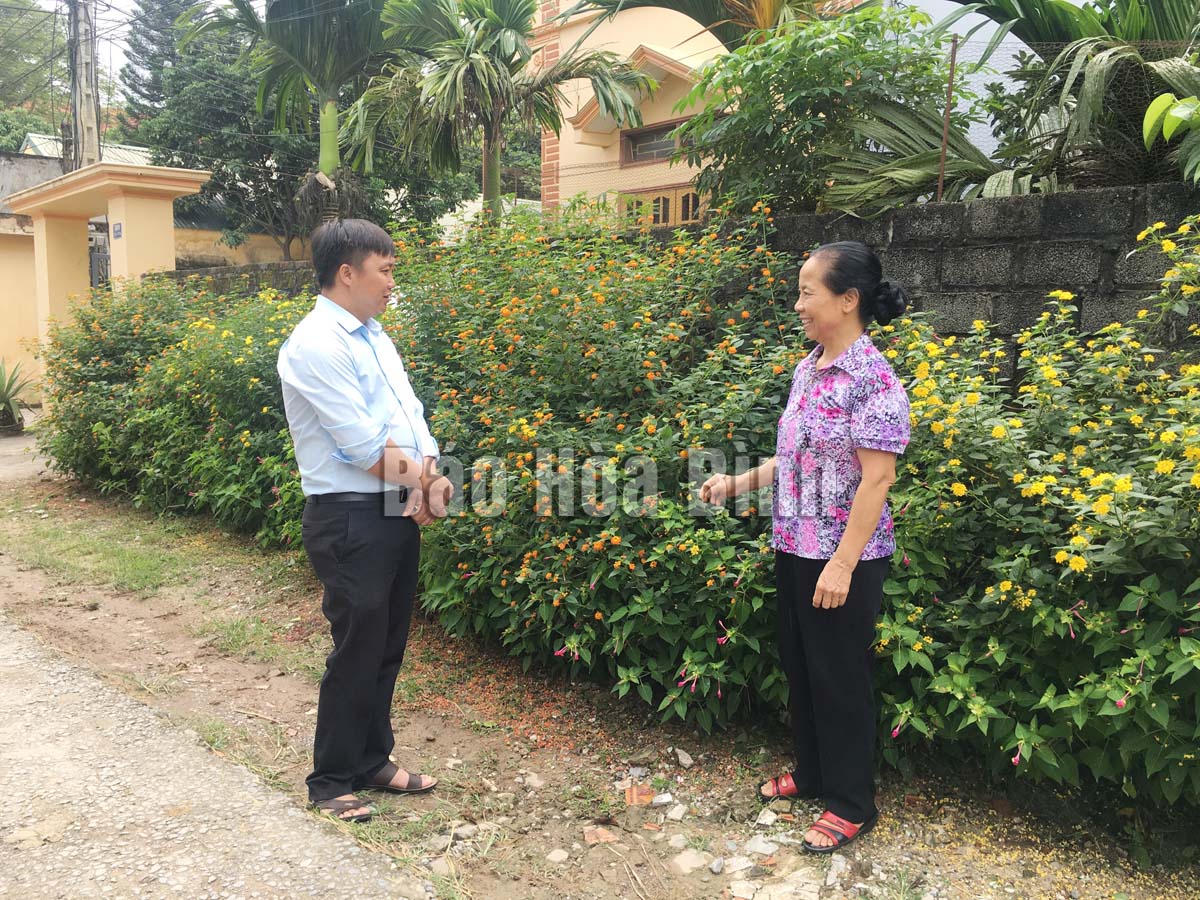 Photo: Do Thi Nhung, head of the Women's Union of Ward 6, and a representative from the Party Committee of Man Duc township (Tan Lac) visit the flower road model implemented by the union.
After nearly 40 years of service in the army, Nhung retired. Trusted by the local authorities and people, since 2010, she has been elected as the head of the Women's Union branch. At that time, Ward 6 was entering a period of strong development. The ward along National Highway 6 is densely populated. In addition to retired officials, most of the households engaged in trade and business, with high educational attainment but not equal. In the area, there are two schools, and one spontaneous market. The dissemination of the work to ensure traffic safety and avoid encroaching on roadways and sidewalks worried Nhung.
In 2016, the district Women's Union selected Ward 6 to build a model of "women's self-governing road associated with traffic safety corridor protection". Nhung said: "What has become a routine is not easy to change. In order to create consensus, the branch members not only have to set an example, but also often stay close to and grasp each local's thoughts in order to create consensus in awareness and action, and inspire solidarity strength."
As the branch leader, Nhung has pioneered the implementation first, sun or rain, and directly visited each household to encourage them to sign commitments to do business and trading without encroachment, violation of traffic safety corridors, actively protecting the environment on sidewalks. Therefore, the women's self-governing road associated with traffic safety corridor protection of Ward 6 has been successfully built.
Not betraying others' trust, Nhung always turns her mind to the difficulties and the shortcomings of Ward 6; carries out practical actions and calls on others to join hands in implementation, thus creating a clear change in the locality. Nhung said it is never enough to study and follow Uncle Ho's example for each official and Party member. Therefore, she always tries to improve herself to better serve locals./.