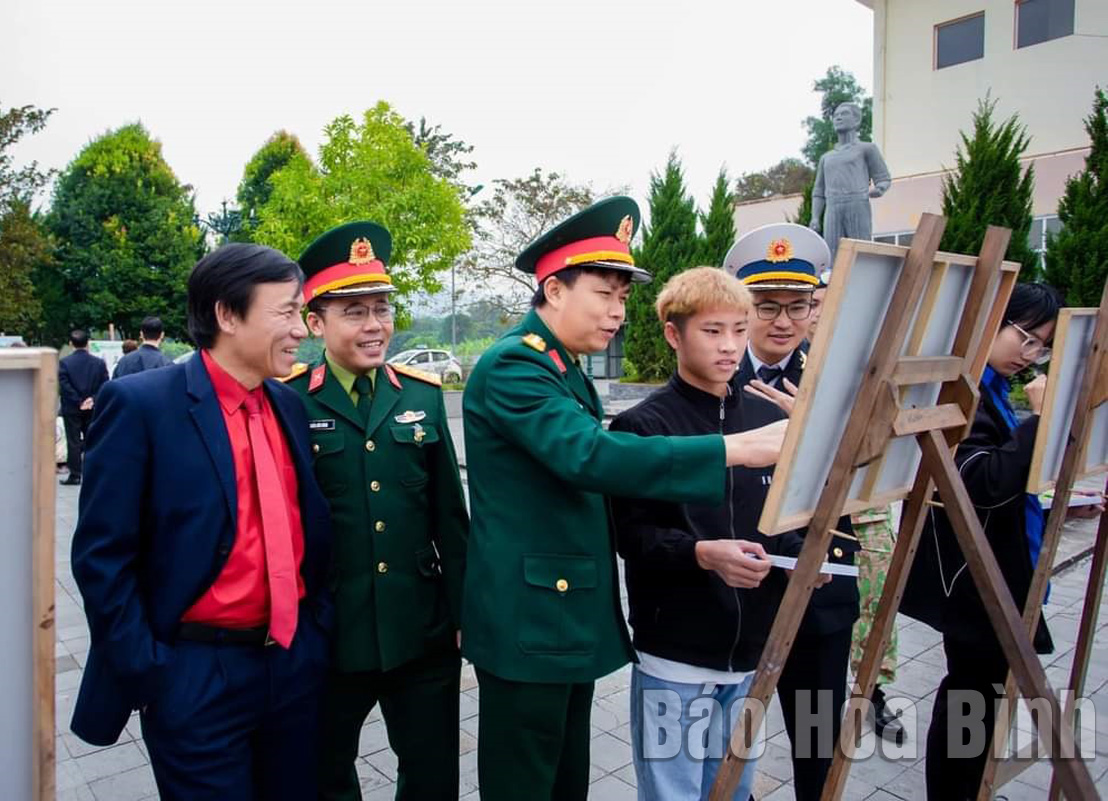 (HBO) – Nguyen Vu Chi, Deputy Head of the Hoa Binh Provincial Party Committee's Commission for Information and Education, said the committee has always paid attention to and maintained collaboration with the Party Committee of the Vietnam People's Navy in stepping up the dissemination of information about seas and islands, thereby raising the awareness of officials, Party members and people from all walks of life about their significance to the cause of national construction and defence; viewpoints of the Party and State as well as solutions to protect the country's sovereignty. Particularly, the two sides signed a joint programme to popularise information on the country's seas and islands in July 2018.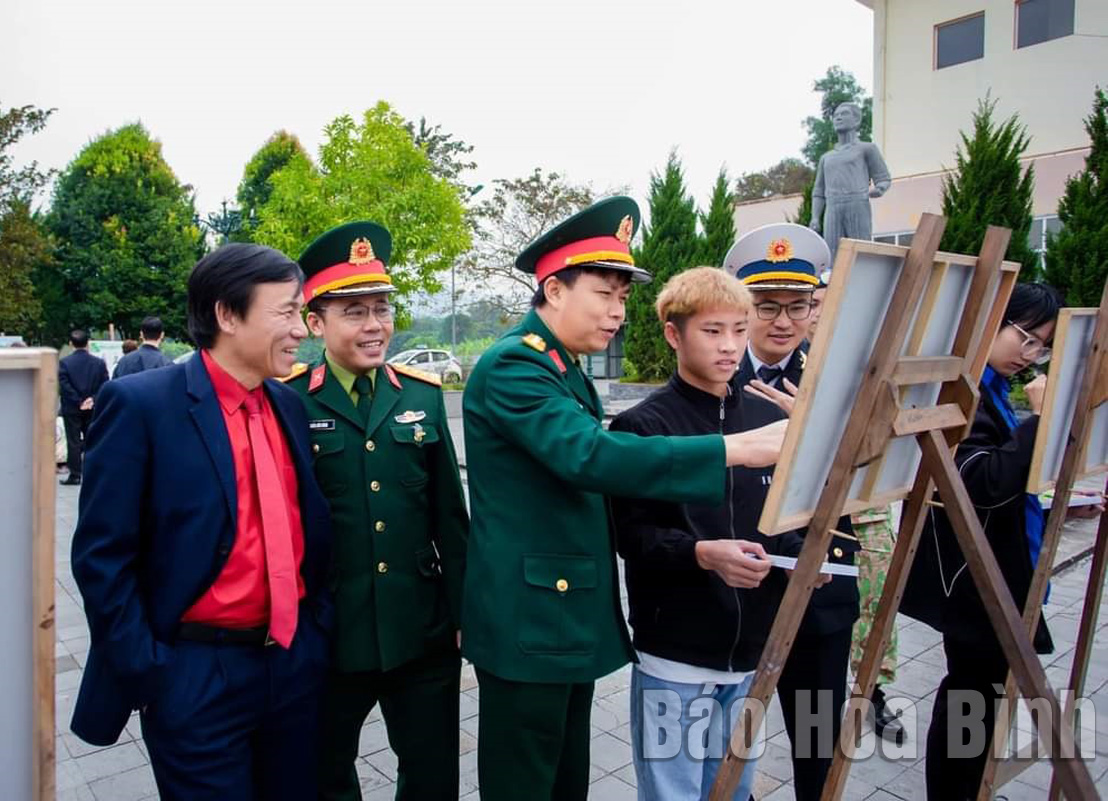 The dissemination of information about Vietnam's seas and islands is usually carried out in combination with other activities.
The provincial Party Committee has directed Party committees at all levels, localities, agencies and units to boost the dissemination of information about seas and islands in combination with external affairs, border demarcation, border marker planting and management and local socio-economic development tasks. The communication work has been expanded with contents that are relevant to each locality. Methods of communication have been diversified and always been renovated, focusing on oral communication for speakers, teachers and students of high schools in the locality.
Notably, between the end of April and the beginning of May 2022, a provincial delegation visited and presented gifts to officers, soldiers and people of Truong Sa island district and DK1 platform. Two online conferences were held with the participation of 2,500 delegates in 2022. Two conferences on the dissemination of information on seas and islands were also held for 2,160 teachers and students of Hoang Van Thu High School for Gifted Students and provincial ethnic boarding high school.
The province published 60 news bulletins on the monthly activities of the Party cells and handed over 300,000 copies to over 600 Party committees at the grassroots level to provide official information about the homeland's seas and islands. Dozens of exhibitions that showcased legal documents on "Hoang Sa and Truong Sa - Historical evidence" were organised in localities.
Up to 15,000 cadres, Party members, and people were mobilised to take part in the contest on knowledge of Vietnam's seas and islands and the 65-year tradition of the heroic Vietnam People's Navy (VPN) held by the Political Department of the VPN.
According to Chi, in the coming time, the province will continue to closely coordinate with the Naval Technical Institute to well implement communications on seas and islands in the province. Attention will be paid to disseminating basic knowledge and legal documents on the country's seas and islands, international laws, Vietnam's law of the sea, and legal basis affirming its sovereigntysovereign rights and jurisdictionover the Hoang Sa and Truong Sa archipelagos.