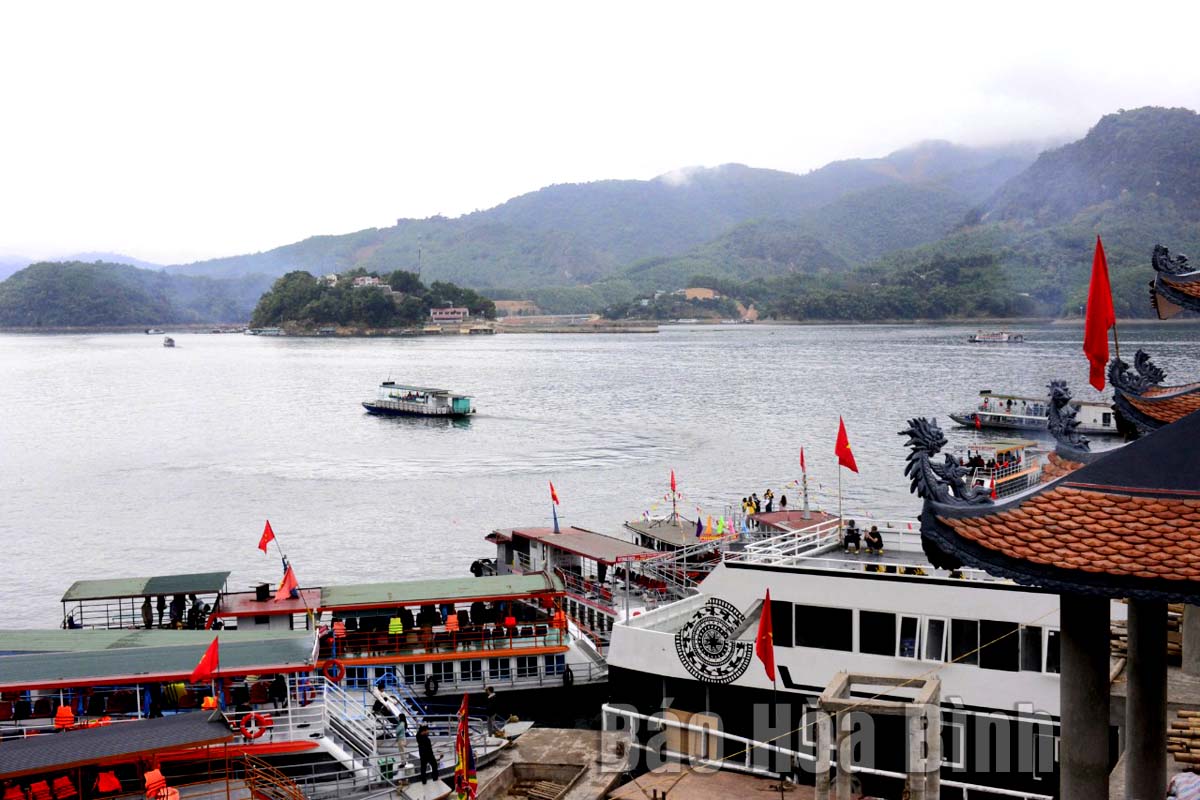 (HBO) - Visiting Bo Temple (Thac Bo Temple) in Hoa Binh, tourists will have a chance to enjoy fresh air, and learn about local cultural identities and the history of the temple which worships Mrs. Dinh Thi Van, the daughter of Lang Muong (a kind of monk) who helped Le King fight the enemy.
In recent years, spring tours to the temple to explore its beautiful and charming scenery have attracted a large number of tourists in and outside the locality.
Located about 100km from Hanoi, Bo Temple is a famous spiritual tourist destination in Hoa Binh. The site was listed as a national relic site by the Ministry of Culture, Sport and Tourism in 2009.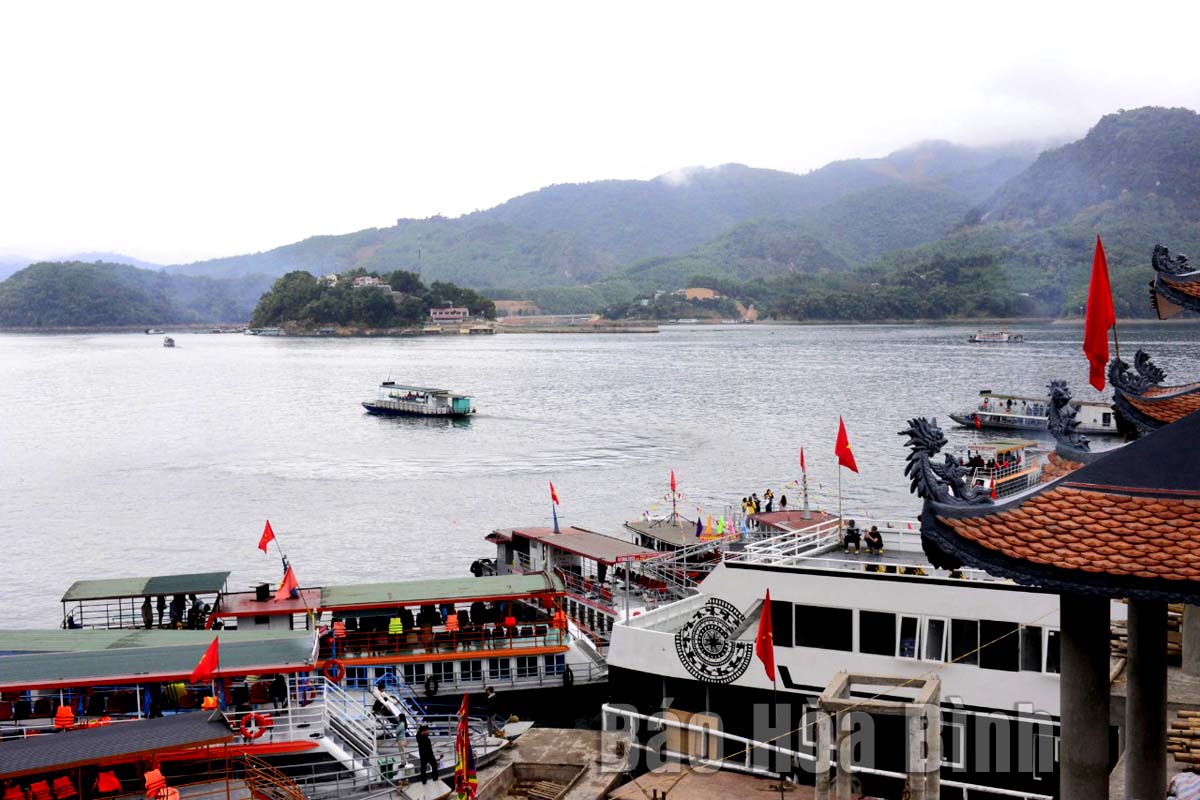 Spring tours to Bo Temple attract crowds of tourists.
Lying in the Thac Bo area on the Da River, the BoTemple complex comprises Trinh Temple (God Temple), Chau (God Chau) Temple, and Thac Bo Cave (Fairy Cave). The temple worships two Goddesses of Muong and Dao people.
Legend has it that the Thac Bo Goddesses are Dinh Thi Van, a Muong woman, and an un-known woman from the Dao ethnic group in Vay Nua commune. They offered support in food and boats to King Le Loi (1384 – 1433) to cross Bo Waterfall and beat Deo Cat Han rebels in Muong Le, Son La province. After their deaths, the women's souls often appeared to help locals control the water flow and cross the waterfall safely, and blessed them with favourable weather conditions. Therefore, locals honour them as Goddesses and construct the temple to worship them.
Each year, Bo Temple festival is held from the second day of the first lunar month and runs through the third lunar month. Thac Bo Temple, despite being small in size, is a sacred place. Along with its beautiful landscape with harmony of mountain and water, the site has 38 statues of different sizes, including two bronze ones. Visitors can reach the temple by waterway after 30 minutes from Thung Nai wharf (Cao Phong district) or by passenger ships from Bich Ha wharf (Hoa Binh city).
Arriving in Thac Bo Temple, worshipers will start from Trinh Temple to Chua Temple. It takes 15-20 minutes rowing from one to the other, during which visitors can enjoy stunning landscapes from hundreds of stone islands in different sizes and fresh air. At the last destination of the tour, visitors can taste special dishes sold at the foot of the temple before exploring the Da River.
On the journey of visiting and worshipping the temple of Bo Temple, tourists will have a chance to explore Thac Bo Cave in the natural charming scene of Hoa Binh Lake.
Each year, the Thac Bo national historical relic site attracts dozens of thousands of visitors who come to pray for peace and good luck and wish for a good start for the year and enjoy the impressive beauty of Hoa Binh./.